Step 2:
Know exactly what to say and how to say it
WordWorks
The language you need to deliver a dynamic message — online, in print, and in person
When you go through the writing process to create your marketing message, you get more than words. You get mega clear and confident. You're excited to talk with prospects and customers. This enthusiasm makes you magnetic. And with awesome words, creating your marketing materials is infinitely more efficient and enjoyable.
You need WordWorks if:
You're new in business and you need to establish your positioning and key messages.
You're an existing business whose current messaging no longer aligns with your new direction.
You're tired of having to figure out what to say and how to say it each time you need to explain what you do and why it's important.
When people ask you what you do, you get all first-date tongue-tied and flustered.
Your marketing is inconsistent and confusing which results in a definitive lack of enthusiasm from customers as well as team members.
You're not sure what to say so you don't say anything at all = no marketing and outreach = an over-reliance on word-of-mouth referrals… and at some point a bone-dry pipeline.
You're losing sales because of misaligned perceptions between what you say you do and your prospects' experience.
Quit struggling to figure out the right words for the wrong things…
…or confusing the right things with the wrong words.
With WordWorks you'll:
Have the content necessary to develop a website, a presentation deck, a one-sheet — whatever marketing material you need — saving you hours of time and needless expense on design and development.
Have a template for what to say and how to say it for every communication channel, in every situation (in person, in print, and online).
Get everyone on your team on the same page and clarify any points of confusion.
Identify and develop a strong positioning with a butter-smooth message that cuts through the clutter.
Attract the right people to grow your business.
Close the gap between brand awareness and brand advocacy.
Align your messaging with your vision to expand reach.
I used the language we've been creating for a proposal I submitted last week. It was the fastest and most elegantly written proposal I've submitted. My client came back and said 'it hits the mark' — he's never said that about a proposal before! Needless to say, we got the project so we've already recouped our expenses with you and we're not even done yet!
Never stumble again when someone asks, "So what do you do?"
CHOOSE THE OPTION THAT FITS YOUR STAGE IN BUSINESS
Key messages (one-liners)
Company overview (short and long version)
Tagline
3-5 headlines
Contact/call-to-action
1 round of revisions
Turn-around: 3 days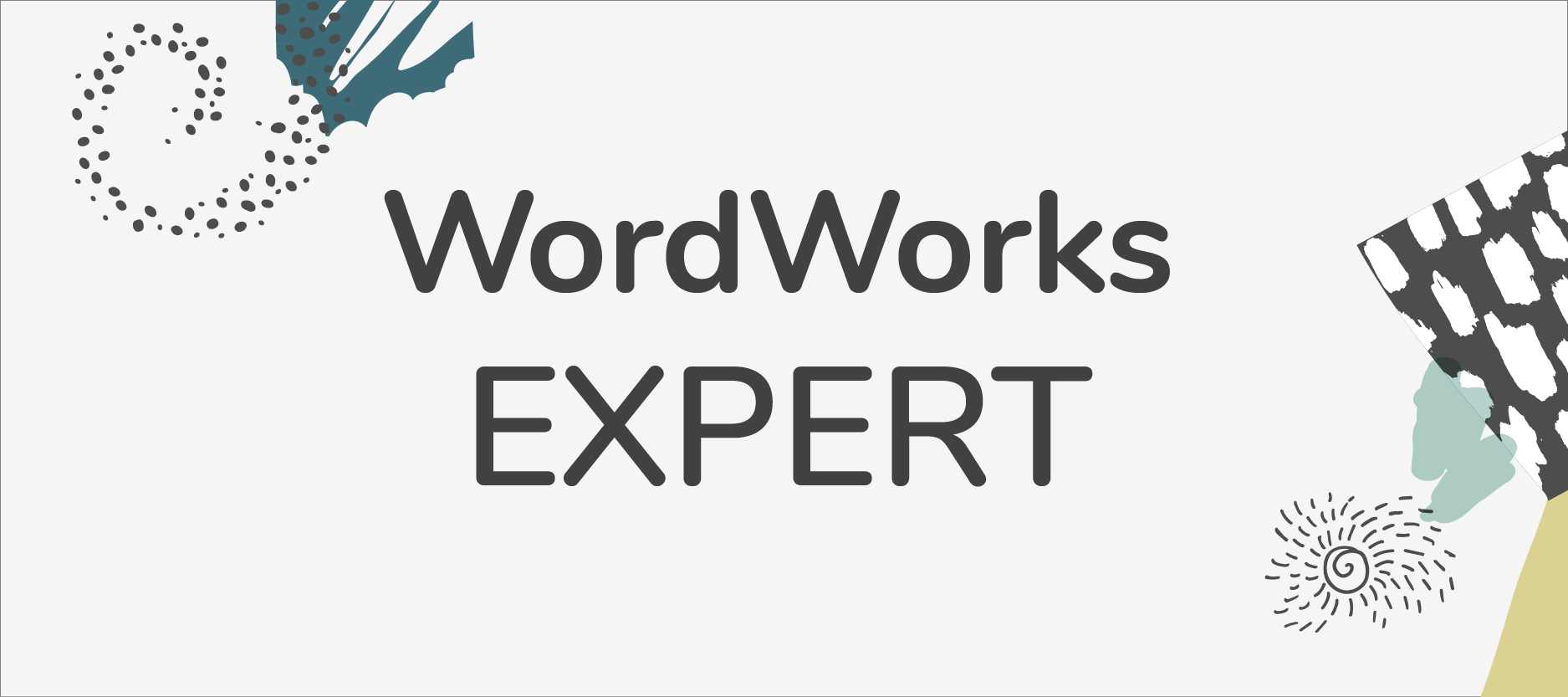 Everything in WordWorks – Essentials
– PLUS –
Leader bio
Product/service descriptions (up to 2)
— headline & hook
— description of customer pain points
– features/how it works
– benefits & outcomes
– call to action
1 round of revisions
Turn-around: 1-2 weeks
Everything in WordWorks – Expert
– PLUS –
Team bios (up to 8)
Product/service descriptions (up to 5)
Social proof (existing testimonials, reviews, or case studies)
Frequently asked questions and answers
2 rounds of revisions
Turn-around: 3 weeks
NOTE: MessageMap is the prerequisite to WordWorks. If you're pretty sure you want everything — content strategy, messaging, and a website build — check out TheWorks and qualify for special pricing.
Think WordWorks might right for you?
This free 30-minute call will give us a chance to chat about your vision and see if we'd be a good fit for each other.

Lisa explained what she was doing and why and in a way that made sense, but also taught me how I can continue with things on my own — feels empowering. She offered her expertise and input but allowed me to use my voice and have my opinions.
Compared to how hard doing my marketing was before we did the message development vs. after, it was like night and day.
– Jennifer, N.D., Mountain Sage Medicine and Hera Woman
VIEW FEATURED WORDWORKS PROJECTS
Think WordWorks might right for you?
This free 30-minute call will give us a chance to chat about your vision and see if we'd be a good fit for each other.
Questions you might have…
What happens after I click the 'Book a Discovery Call' button?
Once you've submitted the form to schedule your appointment, you'll get a message from the online booking platform confirming with your appointment details.
I'll review your intake form in preparation for our call. If anything jumps out that makes me think I might not be a good fit for you, then I'll let you know and direct you to other resources that can help you.
How are you able to turn this work around so quickly?
When you book with me, you get my undivided attention for the duration of our project. Plus, I have a stellar team who helps me keep projects — and the business as a whole — running smoothly.
What's the deal with MessageMap being a prerequisite?
Successful marketing works like this: to have an awesome website that turns browsers into buyers, you have to have the right words. It's not enough for things to simply look pretty. To get the right words, you have to know who you are, your unique value and where it is you want to go. So there's a specfic order to things: 1) MessageMap, 2) WordWorks, and 3) WebWorks.
If you're considering a package like WordWorks or WebWorks but haven't done MessageMap yet, then that fee will be included as part of your total cost.
If you know you want/need everything from the get go, then I suggest you check out TheWorks so you can get a special pricing break on the price of a complete package.
What forms of payment do you take?
We take credit card payments through Stripe or PayPal, your choice. If you prefer to pay by wire transfer let us know so we can make arrangements.
What's it like to work with you?
Working with me is fun and productive! I mean, we get stuff done together, it gets done well, and we have a good time doing it. You can read more about what it's like to work with me here.
What do you do when someone asks…
"So what do you do?"
A) Smile with confidence as the answer rolls effortlessly off your tongue.
B) Enthusiastically launch into a sprawling monologue of your business history, service offerings, and process.
C) Seize up in horror because (dang it, you hate this question!) your answer always has you sounding like a scatter-brained sixth-grader.
If you answered B or C, let's fix that! Get your hands on my free workbook: Define Your Brand's Star Power. You'll discover your unique value and create a winning response that will have someone say, "Oh? Tell me more!"