Step 3:
Rocket your message to the stratosphere

WebWorks
Draw prospects into orbit with a customer-loving website
Does any of this sound familiar?
You know you don't want to go the DIY route. You're ready for a great done-for-you site that will do-for-you as your business grows.
You did go the DIY route. You've been working on a new website but then everything got knotted up in plugins, themes, and styling.
You've been hesitant to go out and market your business because your current site is more embarrassing than your high school prom pic.
You're losing sales (and sleep) because your current website is confusing and doesn't at all reflect the level of sophistication you've reached as a business.
You're ready to jump on new opportunities but overwhelmed by the technology and processes for growing your audience.
Things have changed significantly with your business and you've simply outgrown your current site.
You've had a WordPress site that worked great in the beginning and then it got waylaid by error messages, plugins that won't update, and a website developer you can't seem to get ahold of. You're ready to try a different approach.
Imagine having a website that's as functional as it is beautiful, as professional as it is pleasurable to navigate and manage.
With WebWorks you'll have…
A website that's specifically designed to lead your audience through a clear path of understanding and action.
A visually strong online presence that legitimizes your company.
A mechanism for capturing interested prospects and stay connected with them.
A showcase for thought leadership, customer projects, and mission impacts.
The ability to easily change the content on your site whenever you want.
Expand your authority and visibility beyond your local market.
All WebWorks websites are built on Squarespace and come with:
A mobile responsive design that automatically adapts to various screen sizes and devices.

A content management system (CMS) that's easy (really!) and actually enjoyable (really, really!) to use.

Pre-built functionality for blogging, commerce, and events management.

Integration with all major social media channels.

Automatic software updates to maintain security and ensure compatibility with ever-changing browsers and devices.

Website analytics that are easier to understand than Google Analytics (and also supports the inclusion of a Google Analytics account).

And a 20% discount on first your first year of Squarespace subscription (about $18/mo before discount). A Squarespace subscription includes web hosting, security, automatic back-ups, and regular software updates.
One of the things I really love about Lisa is she is multiple things in one. She knows marketing, design, and the technology that runs behind the scenes.
She was a sounding board to me as I was contemplating changes and built confidence my decisions were the right ones. Everything from my website to my speaker's package has a unified look so it has brand consistency. Her pricing was clear up front and you know what you are getting into from the start. Plus, she is super prompt and timely!
Our website is what I aspired to but didn't think we'd ever have the budget for. I
t looks elegant and reads beautifully and communicates so much more of who we are and what we do than I ever hoped we could say.
Have a website that accurately reflects your vision and value.
CHOOSE THE OPTION THAT FITS YOUR STAGE IN BUSINESS
Design and development of a customized single-page website using copy developed in WordWorks
Development of brand style and assets like color palette and imagery that you can use in other materials (or supply your own photos)
Email list sign-up integration with MailChimp (or email service provider of choice)
Connection to social media accounts
30-min personalized training on the content management system (CMS)
Launch (domain DNS changes and oversight)
Turn-around: 2 days
Everything in WebWorks – Essentials
– PLUS –
An additional 4 pages — one page each for: About, Services, Contact, and a bonus page of your choice (i.e. a blog set-up, a second service/offer page, a client resource, or a news/media page)
Style guide and CMS tutorials page for internal use
An additional 30-minute personalized training on the content management system (CMS)
2 weeks of post-launch support
Turn-around: 1 week
Everything in WebWorks – Expert
– PLUS –
An additional 15 pages for content like: more service/product sales pages, team bios, work samples/project portfolio, blog posts, and client resources
Design and development of opt-in asset
Integration of opt-in invitation throughout site
Opt-in email and thank you page for new subscribers
Formatting and automation of a 3-email welcome sequence in the email service provider of your choice
Turn-around: 3 weeks
NOTE: WebWorks is only offered to clients who've previously purchased a WordWorks package. Why? The biggest reason a conventional website project costs more than you thought, takes longer than they told you, and is frustrating beyond f-bombs is because design happened before content was created. WordWorks is how you get the content.
If you're pretty sure you want everything — content strategy, messaging, and a website build — check out TheWorks and qualify for special pricing.
This free 30-minute call will give us a chance to chat about your vision and see if we'd be a good fit for each other.

MoreWorks
If you need additional features for your website beyond what's included in a particular package, these items can be priced according to your needs and added to the project scope:
Online shop set up
Events promotion and registration
Resource/content library set up
Acuity scheduling integration (Acuity's Emerging Plan is free with Squarespace!)
Additional pages
Other collateral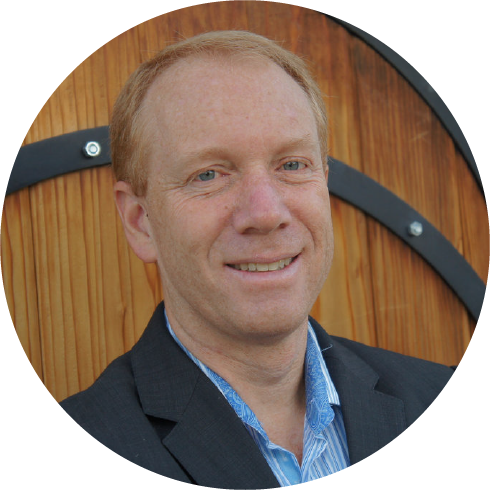 Lisa is really good at providing prompting questions that could get me to think about the message more in order to get us to the best final product. I never feel like she is invested in a design or approach simply because she put it together. She wants the right final version, too.
I was a bit concerned about taking time to get someone up to speed, but that was all quelled when I started working with Lisa. Her experience and expertise helped alleviate all of that. She took the time to get to know our needs and our project in a way I really appreciated right from the start because it gave me time to be reflective on how I wanted to present the organization.
We have gotten a lot of positive feedback from our board and other stakeholders not just on how great our website looks but also how well it aligns our vision and mission.
VIEW RECENT WEBWORKS PROJECTS
This free 30-minute call will give us a chance to chat about your vision and see if we'd be a good fit for each other.

Questions you might have…
What happens after I click the 'Book a Discovery Call' button?
Once you've submitted the form to schedule your appointment, you'll get a message from the online booking platform confirming with your appointment details.
I'll review your intake form in preparation for our call. If anything jumps out that makes me think I might not be a good fit for you, then I'll let you know and direct you to other resources that can help you.
How are you able to turn this work around so quickly?
When you book with me, you get my undivided attention for the duration of our project. Plus, I have a stellar team who helps me keep projects — and the business as a whole — running smoothly.
What's the deal with WordWorks being a prerequisite?
Successful marketing works like this: to have an awesome website that turns browsers into buyers, you have to have the right words. It's not enough for things to simply look pretty. To get the right words, you have to know who you are, your unique value and where it is you want to go. So there's a specfic order to things: 1) MessageMap, 2) WordWorks, and 3) WebWorks.
If you're considering a package like WordWorks or WebWorks but haven't done MessageMap yet, then that fee will be included as part of your total cost.
If you know you want/need everything from the get go, then I suggest you check out TheWorks so you can get a special pricing break on the price of a complete package.
What forms of payment do you take?
We take credit card payments through Stripe or PayPal, your choice. If you prefer to pay by wire transfer let us know so we can make arrangements.
What's it like to work with you?
Working with me is fun and productive! I mean, we get stuff done together, it gets done well, and we have a good time doing it. You can read more about what it's like to work with me here.