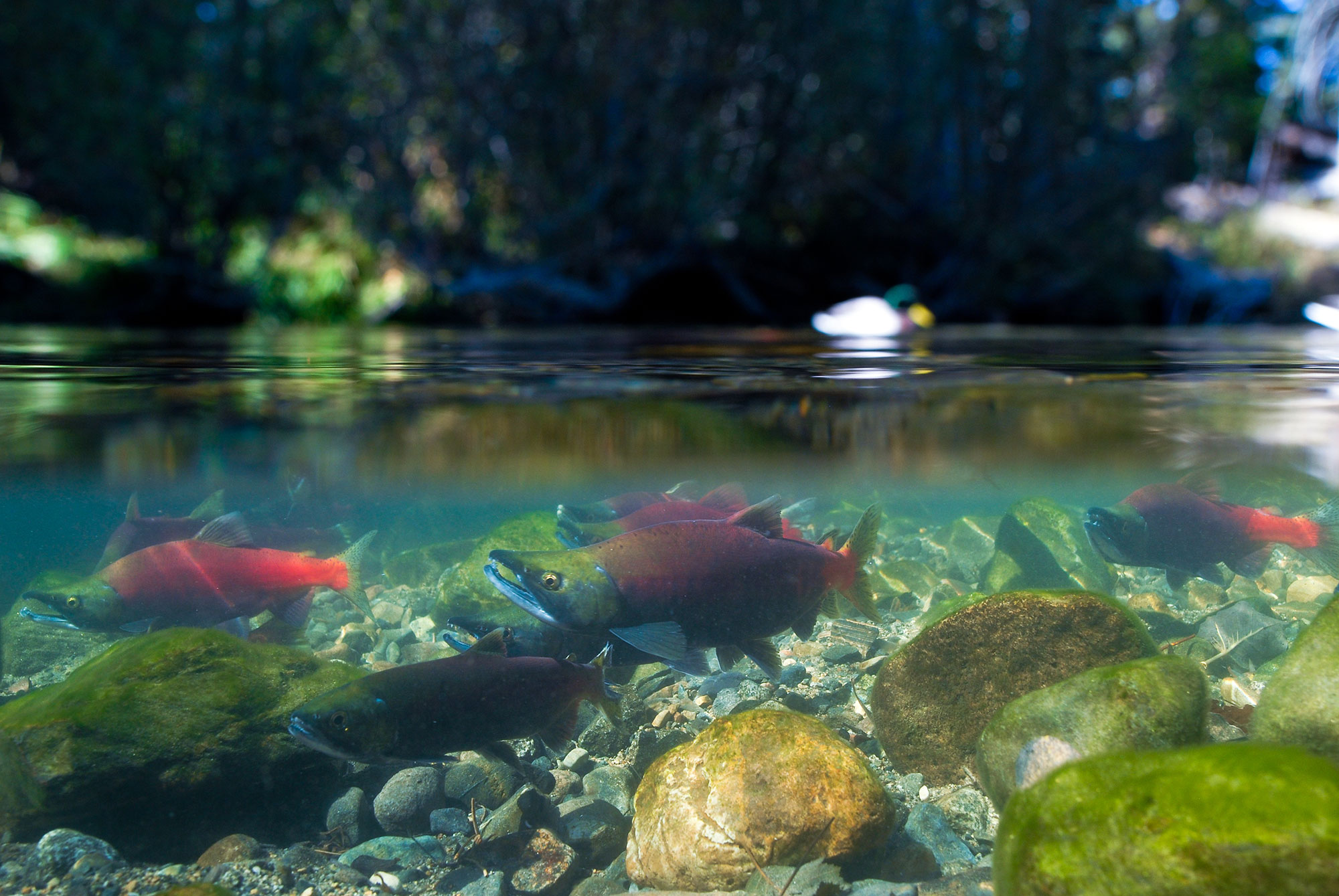 Showcasing innovations in irrigation technology
Challenge
FCA Solutions helps farmers reduce their costs of maintaining their water delivery systems, protect fish, and keep their canals free of debris through a unique and innovative fish screen technology. As engineers and product designers, FCA highly values a strong blend between function and aesthetics. This carries over into the organization's brand identity, with materials that artfully present its product, process, and impacts. FCA's fish screen product is complex and not easily explained in words alone. Therefore, the website needed to show the construction, installation, and operational processes of the screen using images, video, and webcam feeds.
Solution
While creative director for Blue Marble Creative, Lisa led the design and development of a website to showcase FCA's innovative fish screen. The site presents an array of media such as photo galleries, videos, and webcam feeds. With a number of different audiences to address — farmers, engineers, project managers, and funders — the use of "mega menus" organizes a large number of top level links in such a way that users can quickly access what they need but without feeling overwhelmed by their choices. Individual project profile pages include video, photo galleries, and details about the site.
In 2016, FCA shifted priorities to focus on irrigation modernization. Lisa created a new website to serve as an umbrella presence for their fish screen and irrigation modernization work. With a time-sensitive opportunity to receive significant funding, Lisa had to develop the site rapidly and with a polish reflective of the level of sophistication to which FCA Solutions work has evolved.
As FCA has grown from a small nonprofit into a venture-backed social enterprise, its website along with other communications materials have helped them demonstrate the value of its fish screen to investors and clients.